India has slipped six places and ranked 107, out of 121 countries, in 2022 Global Hunger Index (GHI), released on Saturday, a report that the Centre called "misinformation", and part of a "consistent effort'' to "taint India's image".
"Since 2000, India has made substantial progress, but there are still areas of concern, particularly regarding child nutrition," the report stated. "India's GHI score has decreased from a score of 38.8 points (in 2000) — considered alarming — to a 2022 GHI score of 29.1, considered serious. India's proportion of undernourished in the population is considered to be at medium level, and its under-five child mortality rate is considered low.
With a score of 29.1, the GHI finds the level of hunger in India "serious''. The index says child wasting — or the share of children under 5 years who have low weight for their height, indicating undernourishment — in country is 19.3%, the highest in the world.
Reacting to the report, the Union Ministry of Women and Child Development stated: "A consistent effort is yet again visible to taint India's image as a nation that does not fulfil the food security and nutritional requirements of its population. Misinformation seems to be the hallmark of annually released Global Hunger Index. The Global Hunger Report 2022 released by Concern Worldwide and Welt Hunger Hilfe, NGOs from Ireland and Germany respectively, has ranked India at 107 among 121 countries…"
Calling the report "disconnected from reality", the ministry said it chooses to "deliberately ignore efforts made by the government to ensure food security" during the pandemic. It claimed the Centre is running "largest food security programme in the world".


According to the report, barring Afghanistan, India's neighbours such as Nepal, Bangladesh, Pakistan and Sri Lanka have got higher ranking in GHI.
The report noted that while child stunting has seen a "significant decrease" — from 54.2% in 1998-1999 to 35.5% in 2019-2021 — it is still "considered very high". At 19.3%, according to latest data, "India has the highest child wasting rate of all countries covered in GHI. This rate is higher than it was in 1998-1999, when it was 17.1%."
Although India's score has improved from 2000 (38.8) and 2007 (36.3), it slipped since 2014, when India scored the lowest at 28.2, and was recorded at 29.1 this year.
Incidentally, the GHI methodology was changed in 2015 "to include data on child stunting/wasting, and to standardise the values", and "since 2015, almost all countries have had much higher GHI scores", the report mentioned.
According to the report, child wasting increased from 17.1% in 2000 to 20% in 2007; it dropped to 15.1% in 2014 and then increased to 19.3% in 2022.
 
 
A post shared by The Indian Express (@indianexpress)
Child stunting, however, has shown a steady decline over the past two decades — from 54.2% in 2000, to 47.8% in 2007, 38.7% in 2014, and 35.5% in 2022, the biggest drop taking place between 2007 and 2014. Mortality rate for children under 5 years has also reduced from 9.2% in 2000 to 3.3% in 2022, the report shows.
The proportion of undernourished in the country has, however, increased since 2014, according to GHI. From 18.4% in 2000 it dropped to 17.5% in 2007 and 14.8% in 2014, to rise to 16.3% in 2022. The report said 17 countries "with 2022 GHI scores of less than 5 are not assigned individual ranks, but rather are collectively ranked 1-17", as differences between their scores are "minimal". These are: Belarus, Bosnia & Herzegovina, Chile, China, Croatia, Estonia, Hungary, Kuwait, Latvia, Lithuania, North Macedonia, Romania, Serbia, Slovakia, Montenegro, Turkey, Uruguay.
Explaining why developed countries are not part of the index, the report noted, "Inclusion in the GHI is determined based on prevalence of under-nourishment and child mortality data dating back to 2000. Countries with values above the "very low" threshold for one or both of these indicators are included in GHI. Specifically, countries are included if prevalence of undernourishment was at or above 5.0 percent and/or if the child mortality rate was at or above 1.0 percent for any year since 2000."
Kantara box office collection (Hindi): Rishab Shetty film delivers better opening than Rocketry, GodFather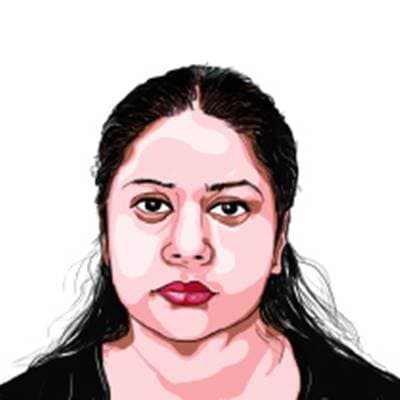 Esha Roy… read more