and receive the latest news & inspiration, straight to your inbox
By clicking subscribe, you agree to receiving future communications from IMAGE and are happy for your data to be shared with IMAGE.
IMAGE
Sarah Gill
Amanda Cassidy
Amanda Cassidy
Sarah Gill
Sarah Gill
Meg Walker
IMAGE Interiors & Living
Jennifer McShane
Amy Lynch
Advertisement
Over the past five years, I have gone on an incredible journey, becoming more self-aware than ever before. Before my cancer diagnosis in 2017, I rushed around with little thought of how I was living my life. Then my life came to a screeching halt and everything changed. I feel so lucky now, to face each day with a willingness to learn and progress, I am open to new ways of thinking and living, and every day I have overwhelming gratitude to be alive.
In my recovery, I started to create healthy habits. I knew I had to change my old ways, where I had little focus on myself and my health. Some days, I didn't know where to start; it all felt so enormous. Each day, I promised I would check in with myself to ask, "what do I need today?". That journey was made easier by being on Fitbit. In my recovery, I decided to get to know who I really was, challenge certain beliefs I had about myself and change my narrative. Instead of saying "I can't" and "I won't", I told myself "I can, I am, and I will".
As World Mental Health Month is underway, here are my five tips that can help your mental wellbeing.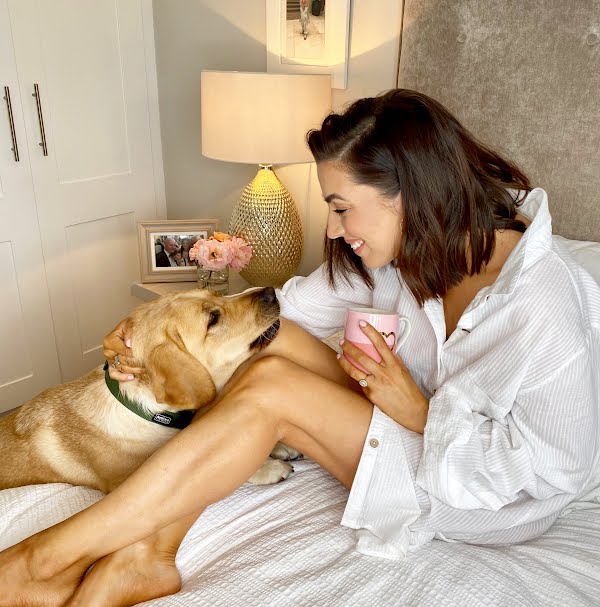 Allow yourself to rest. I had a pretty busy 15 years in the lead-up to my diagnosis, and I had little focus on sleep. Recently, it's become clear to see that, sometimes, you need to slow down to speed up. I have created a bedtime ritual. I get my reminder on my Fitbit at 10pm each night that it's time to start winding down, and I do just that.
I've also swapped scrolling on my phone in bed with a ten-minute meditation. I know the importance of getting myself out of "fight or flight" mode and into "rest, digest and repair" mode. If I am relaxed going to bed, I know that my sleep will be restful and deep. Fitbit can help you understand the quality of your sleep, giving you insights, so you can set goals, sleep reminders and a Smart Wake alarm to help wake you up at an optimal time.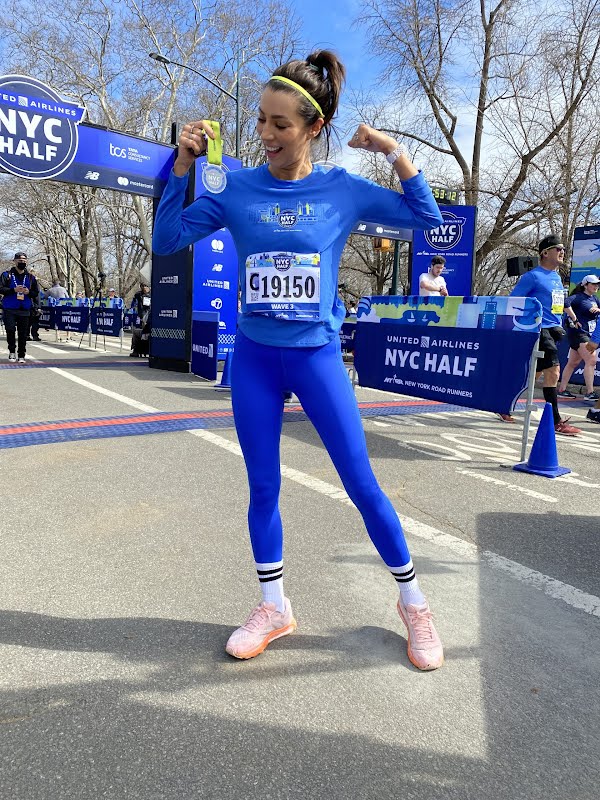 It's important to remember that if we don't change, nothing changes. For so many years, I wanted to be healthier and happier, but I did nothing about it. So in my recovery, I became more aware and with that, I realised being outside in the fresh air was helping me feel better. I couldn't believe that I could run on a treadmill, but I really enjoyed going into the forest and spending time in nature. I started to see that so many of the stories I had been telling myself in the past were not true.
I was enjoying so many things that I had denied for so many years. I started to do the park run, then I built myself up to ten-kilometre races, and earlier this year I ran my first-ever half-marathon in New York. My Fitbit helps me stay on track with my movement, and I like the gentle reminders to move. One of my favourite features is the Active Zone Minutes, which help me stay accountable and stay focused by tracking my heart rate and activity.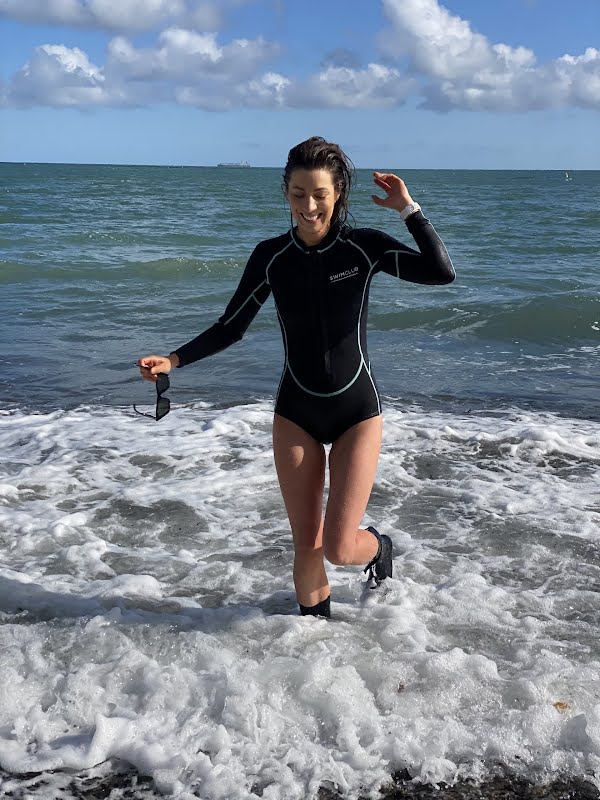 I've always had the urge to jump into the sea, but I never took the plunge. So in 2019, I decided to get into the sea, and each time I do, I can't believe how transformative it is for my mental health. The cold water opened my eyes to a new way of life. Every time I get out of the sea, I feel lighter and brighter. When I am having a low day, I know the sea will help me feel better. Just this year, I started to dip my head, and it is transformative in every way.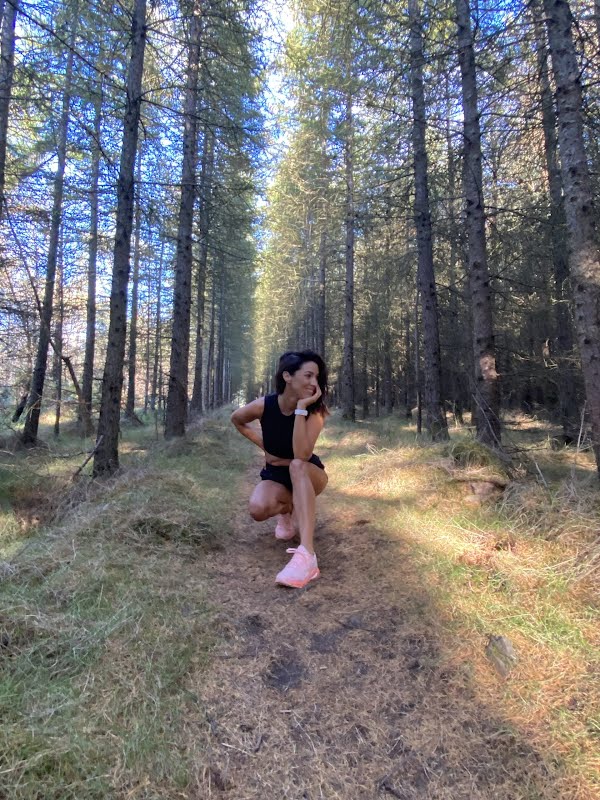 Sitting in silence and slowing everything down can bring so much to your life. For so many years, I ran around in circles, so afraid of stopping, so afraid of being alone with myself, so afraid of my own thoughts. And when I stopped, I changed my life. Allowing my thoughts to be heard and acknowledged changed my life for the better. It allowed me to connect with myself and discover what I really wanted from life.
Giving yourself the gift of stillness will transform your life. Practice it, allow it in and see where it could take you. My new Fitbit, Sense 2, has a Body Response sensor which tracks how your body responds to potential stress to help you better understand and manage it, so you are less affected by it over time.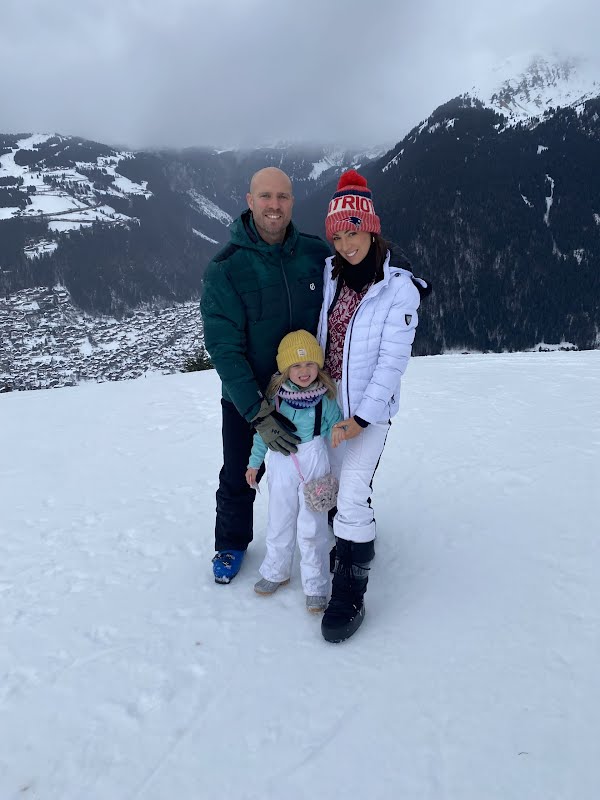 I never considered that you can schedule joy into your life, but guess what, you can! I now make time to do things that bring me joy. Whether that is colouring with my daughter Pia, bringing my dog Piper to the dog park, or spending time with people who lift me up. Life is busy, and there is lots to do, but don't forget to have fun from time to time. I notice the magic in each day, I love life, and each day is a new opportunity to lift yourself higher.

October marks World Health Month, and we've teamed up with Fitbit to look at prioritising our mental wellbeing through better sleep, stress management and keeping active. To find out more about the latest Fitbit Sense 2 which can help you get a better understanding of your overall health and wellbeing, visit HERE.
Advertisement
By Kate Demolder
By Amanda Cassidy
By Leonie Corcoran
By IMAGE
By IMAGE
By IMAGE
By IMAGE
and receive the latest news & inspiration, straight to your inbox
By clicking subscribe, you agree to receiving future communications from IMAGE and are happy for your data to be shared with IMAGE.
ALL RIGHTS RESERVED. COPYRIGHT MEDIA 2022. SITE BY IZEST MARKETING
NOTE: By clicking subscribe, you agree to receiving future communications from IMAGE and are happy for your data to be shared with IMAGE.